Coreopsis Dye
Coreopsis Dye
Coreopsis is a common garden flower that is easy to grow and gives beautiful dye results. You may also know this as 'tickseed'.
It has a long blooming period – perfect for dyers – and very few issues for growing. Coreopsis is suitable to most soils and can even be grown indoors in pots – given good light.
There are approximately 33 varieties, ranging from small clumping plants (good for garden borders), large spindly shrubs and tall ones 2-3 feet high. They come in a variety of colors but predominately yellow.
For the purpose of dyeing the variety in the photo below was used to extract the dyes shown.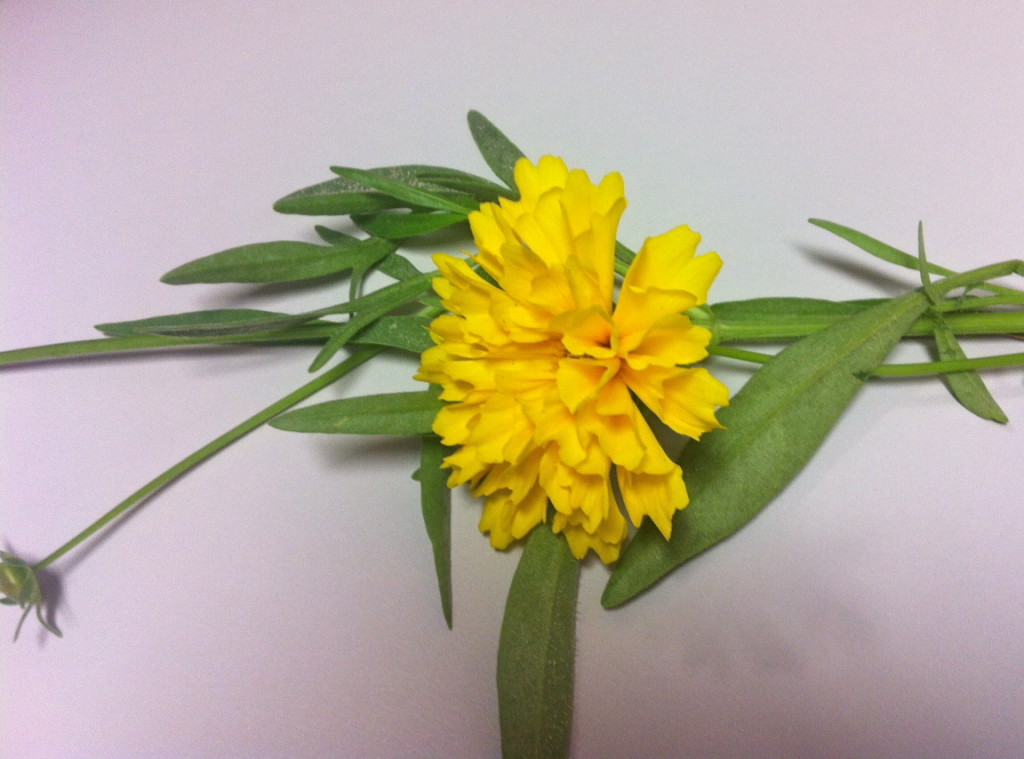 Growing Coreopsis
Raise the seedlings and plant them 10-12 inches apart, during early Spring. Make sure to choose an area that gets full sun.
Mulching well to retain moisture in the soil will help to establish the young plants. Once established, Coreopsis can tolerate fairly dry and poor conditions – asking little in return for the beauty they bring.
Not sure where to get started? Check out my 30 day Natural Dyeing Boot Camp! Try It Now
Creating Coreopsis Dye
Beautiful results can be achieved and by using a range of different mordants you can vary the colors you produce.
This coreopsis dye pot was made by infusing the blooms in water and gently heateing until just below simmering point. The dye bath was then left to cool and the process repeated.
You will note that these flowers just look absolutely stunning! If you are searching for that wonderful warm yellow, golden, brownish hue, then coreopsis could be what you have been searching for!
Method Used
The dye was separated into 3 individual vessels and a different mordant added to each one – to test for varying results.
Yarn was added and then the dye bath reheated to just below simmering point – and allowed to cool completely overnight.
The next morning the yarn was taken out of the Coreopsis dye, rinsed well and dried.
Left to right – Bare yarn, white Vinegar, Cream of Tartar, Iron mordant (rusty nails and bolts were used in this case).
The results in the photo above have tested light-fast and wash-fast to date.
Not sure where to get started? Check out my 30 day Natural Dyeing Boot Camp! Try It Now